Game Republik is your source in Austin for game controller repairs. We have recently been on a tear for Xbox 360 controller repairs, but we also fix controllers for Playstation 3 and 4, Xbox One, Wii U, and Wii U game pads.  Don't forget fight sticks as we can fix those as well so long as we can find the parts.  Most controller repairs are between $20 and $30.  Joystick repairs depend fully on part cost, as do Wii U gamepad repairs which range between $40 and $80. Either way they are much cheaper than new sticks and gamepads.  Check out some of our repairs from the past week.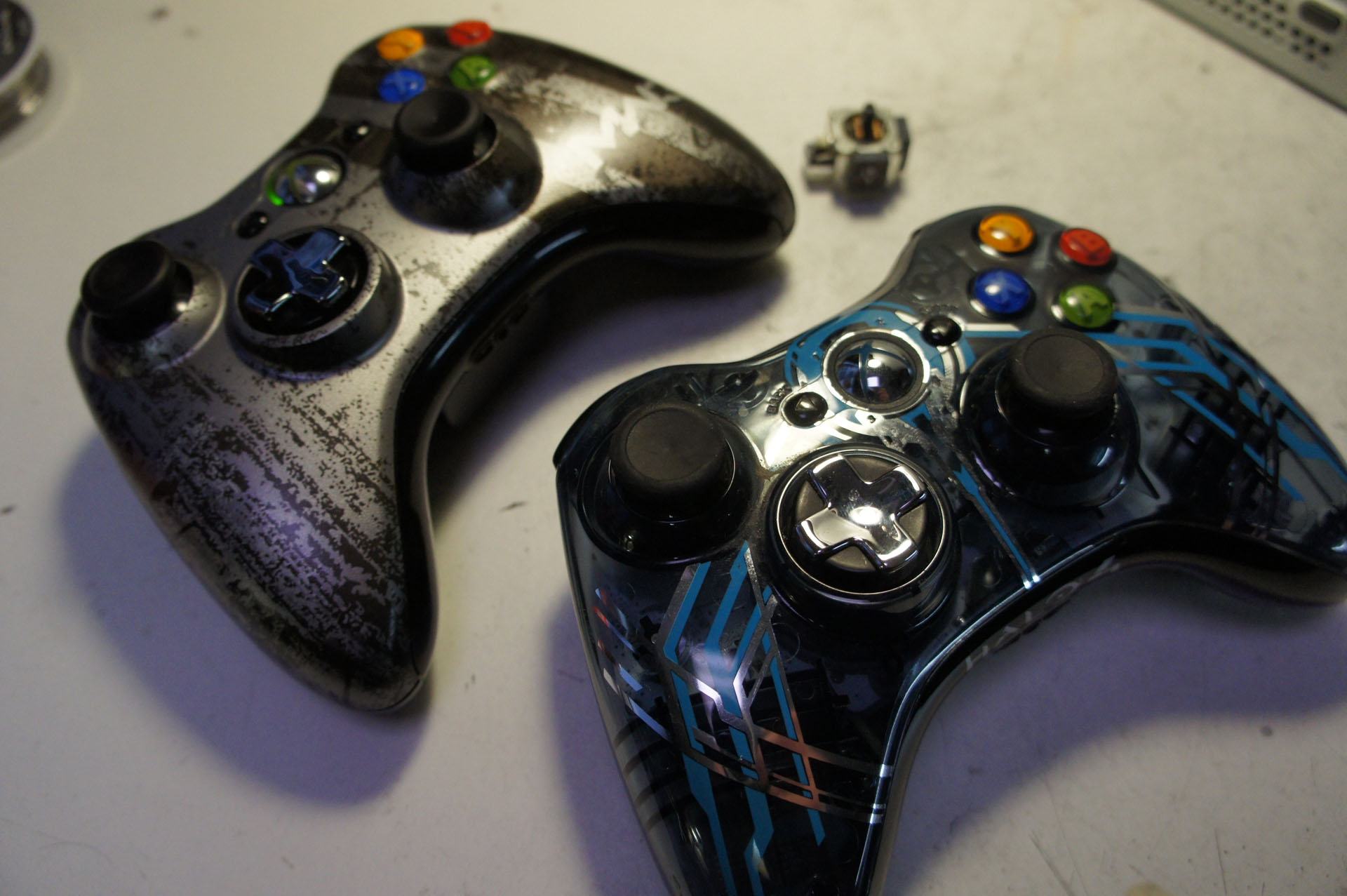 We fixed the Call of Duty Modern Warfare 3 controller for a client, and this Halo 4 controller we repaired for sale so you can pick it up now if you like.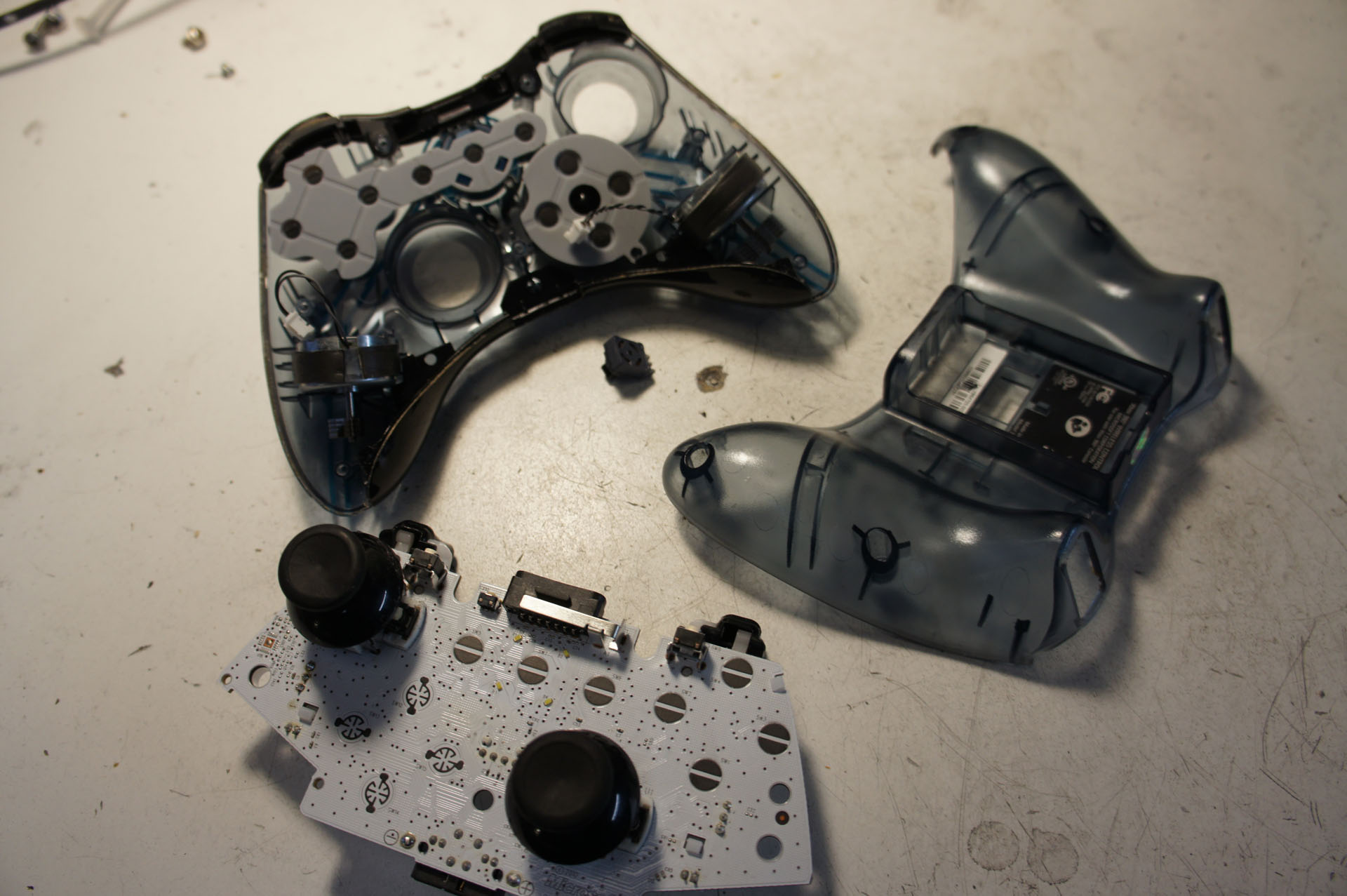 The Halo 4 controller has the unique white PCB which really makes it stand out with the see through shell.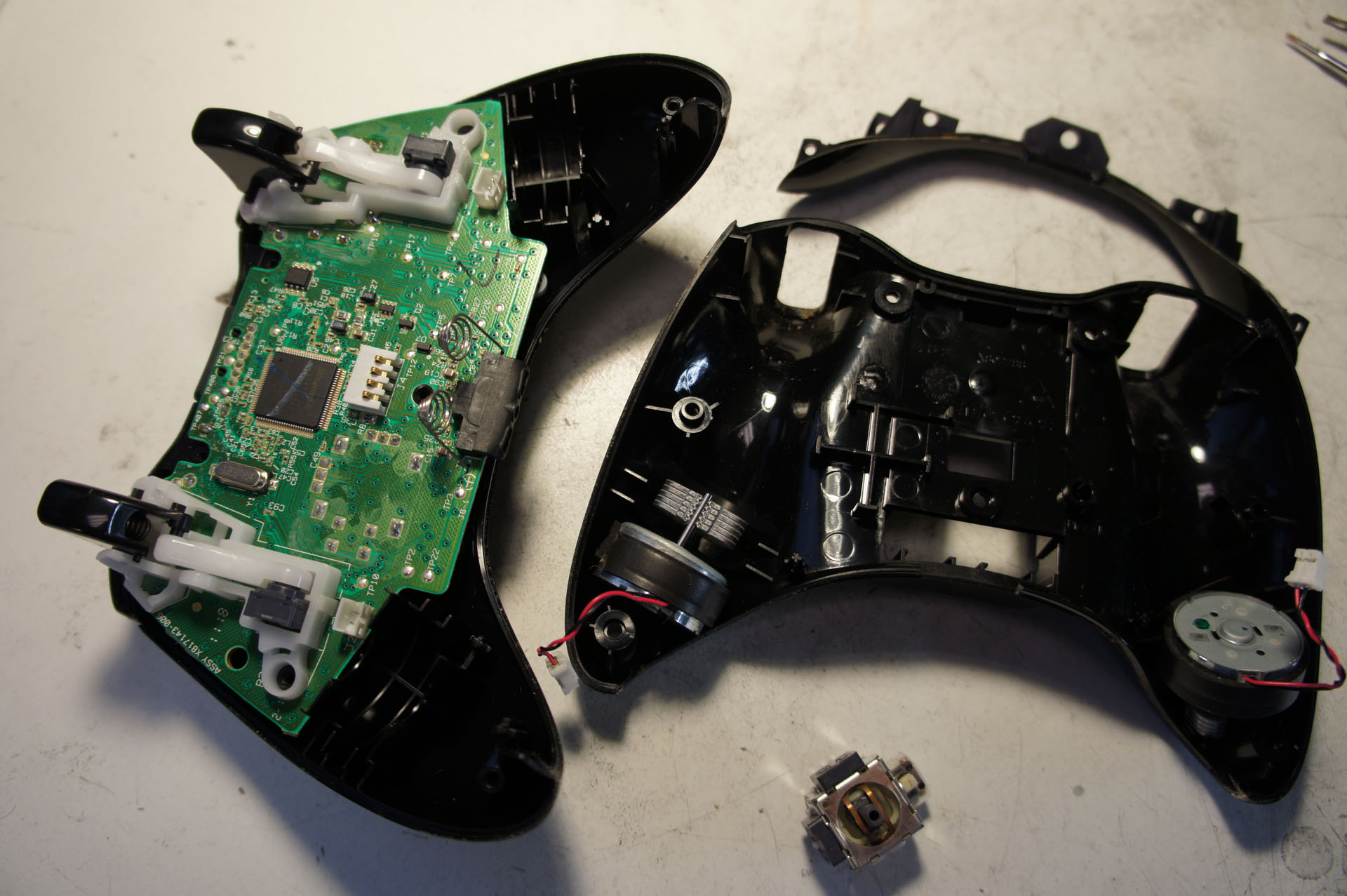 Lastly we have a classic black Xbox 360 controller that needed a new stick.  Once repaired they are just like new again!