We can fix any controller we can get the parts for.  We do all repairs in house. Our most common current repairs include Xbox One regular and Elite controllers, and PS4 controllers.  We also fix 360 controllers, PS3 controllers, and we can fix older controllers as well as joysticks or fight sticks.  We accept drop offs in store for repair, or you can mail in your controller for repair.  
Once you buy the repair then simply ship it in to us at Game Republik 3915 Guadalupe St Austin, TX 78751.  Be sure to include a piece of paper with your name, email, telephone number, and a thorough description of your controllers problem.  Yes, you can send more than one controller at a time.  If you have large quantities then talk to us about a discount. Please click below on the controller you have to purchase a repair for mail in, and then send it our way.  We recommend USPS first class package or 2 day priority mail.  If you have any questions please call us at 512.459.2244 or contact us on Facebook or Twitter.
Xbox One Controller Repair $30 
Xbox One Elite Controller Repair $50
Playstation 4 Controller Repair $30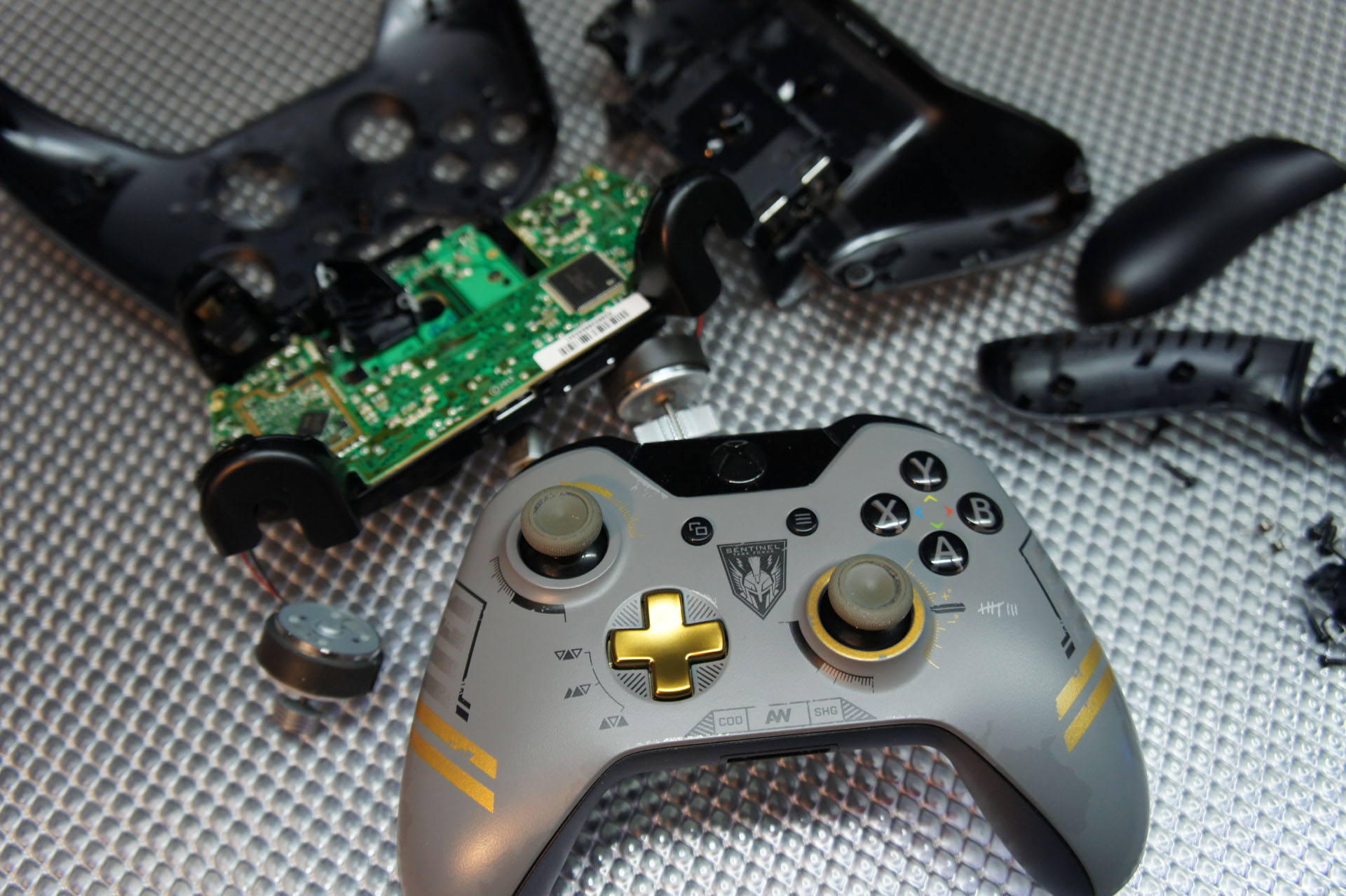 We are getting more and more Xbox One controllers in for repair.  We can fix almost anything from bad sticks to buttons.  Most repairs are around $30.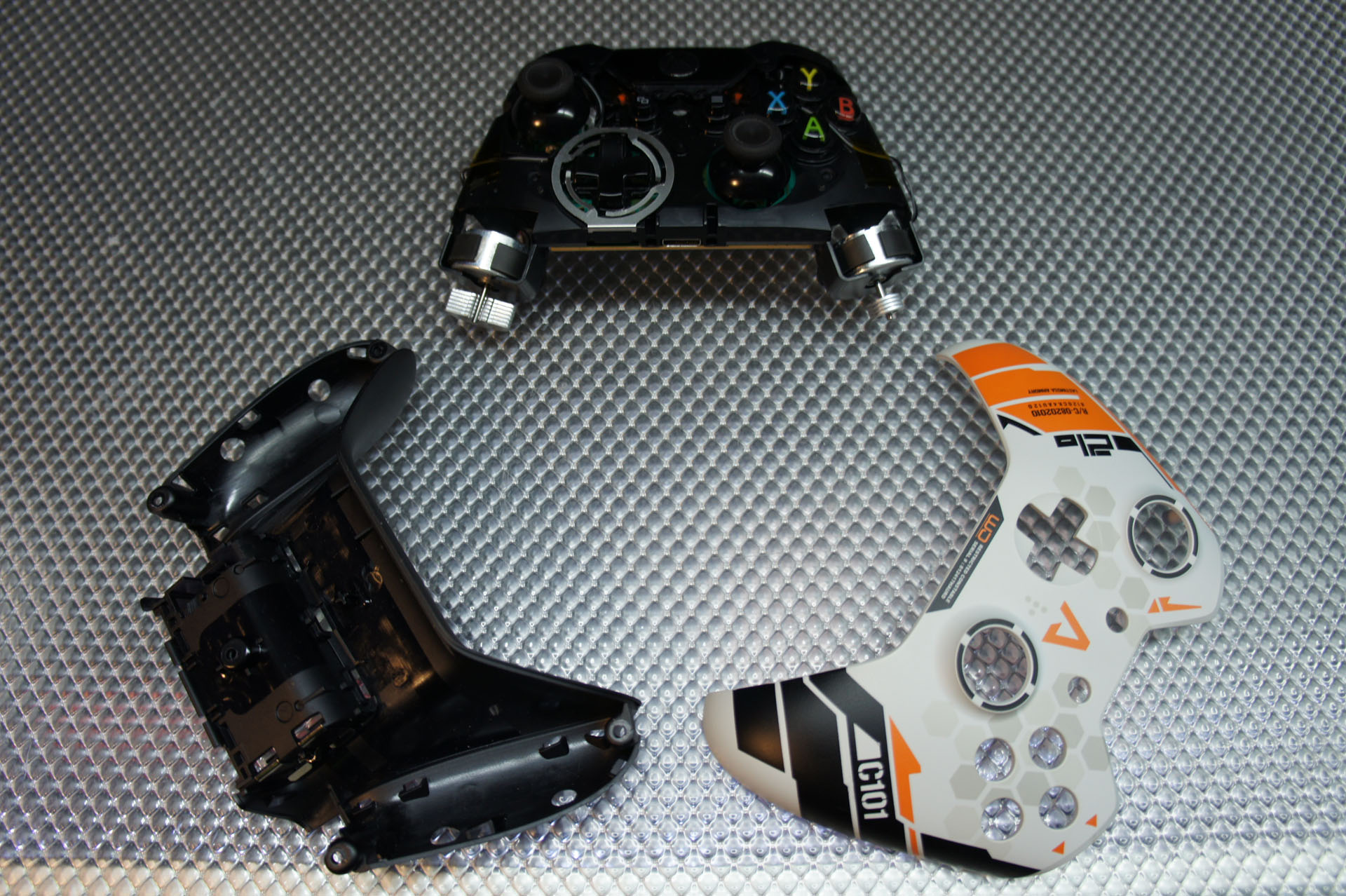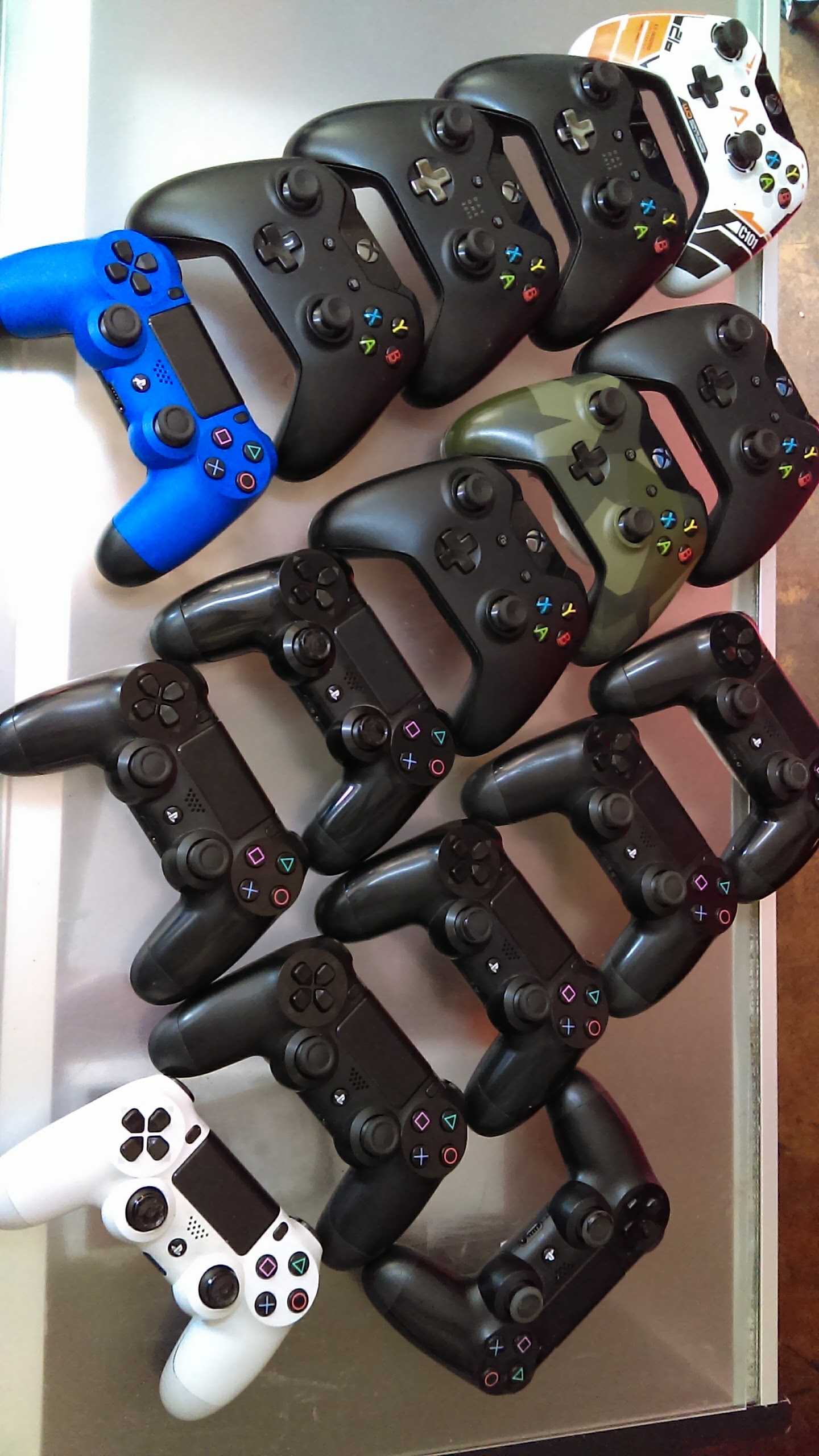 Check out some of our bulk controller repair!